Theodore "Theo" Lion is one of the main characters on the show. He is the husband of Cleo Lion and the father of Lionel and Leona Lion. He is performed by Peter Linz. Theo was named after Dr. Seuss, whose real name was Theodor Seuss Geisel. (In fact, on books Seuss wrote but left for other people to illustrate, Seuss called himself Theo Lesieg.)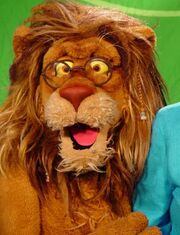 Ad blocker interference detected!
Wikia is a free-to-use site that makes money from advertising. We have a modified experience for viewers using ad blockers

Wikia is not accessible if you've made further modifications. Remove the custom ad blocker rule(s) and the page will load as expected.