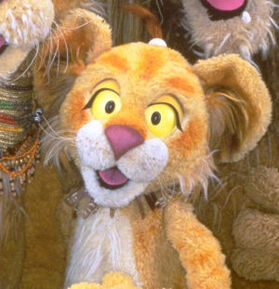 Leona Lion
is the baby (though not a baby) and is like Elmo, on the show. She is the younger sister of
Lionel Lion
, and the daughter of
Theo
and
Cleo Lion
.
Some irregular forms of words she thinks are regular (e.g. in "A King and His Hawk", she says "hided" when she is referring to hiding a book, and Lionel says the word is "hidden"). In the first two seasons, she is performed by director, co-creator, and writer, Kathryn Mullen (who also acted as puppet captain), while later by Pam Arceiro.
Ad blocker interference detected!
Wikia is a free-to-use site that makes money from advertising. We have a modified experience for viewers using ad blockers

Wikia is not accessible if you've made further modifications. Remove the custom ad blocker rule(s) and the page will load as expected.