Bear Snores On/Night in the Country is the 93rd episode of Between the Lions.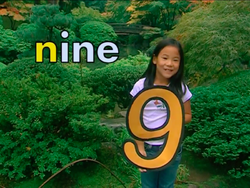 Bear Snores On
Edit
Cleo interviews the titular bear from the book Bear Snores On. Afterwards, she reads the book, where some animals have a party and interrupt the bear's slumber.
Night in the Country
Edit
Click reads a book about what happens in the countryside at nighttime.
Known Segments
Edit
Bear Snores On
Opposite Bunny: Awake/Asleep
Night in the Country
TV: Nut, Nap, Napkin
Real Kids: N words
There is no existing footage of this episode, the descriptions listed on this page came from Wikipedia, and the segments came from PBS Learning Media.
Episode Order
Edit
Previous Episode: Episode 92: Spicy Hot Colors/Yesterday I Had the Blues
Next Episode: Episode 94: How to Be a Good Dog/Not Afraid of Dogs
Ad blocker interference detected!
Wikia is a free-to-use site that makes money from advertising. We have a modified experience for viewers using ad blockers

Wikia is not accessible if you've made further modifications. Remove the custom ad blocker rule(s) and the page will load as expected.