Pigs Aplenty is the 2nd episode of Season 3 and 57th episode of Between the Lions.
Segments:
Martha Reader and The Vowelles: brick (EKA: Episode 36: Clickety Clack!)
If you can read ick
Teatro with Hugo and Ines: kick the ball
Letter Bugs: kick, kit, sit, sip, skip,
Fun with Chicken Jane: Chicken Jane and the Skipping Hippo (EKA: Episode 34: Icarus's Wings)
Get your mouth moving: Short i
Little Wendy Tales: Dripping ice cream
Fred Says with Word Family: ig
Marmy's Poetry Corner: pig
Chalkboard: pig, ping, wing
Vowel Preview: The wings of Icarus
Construction: wing, ping, pin
Gawain's Word: spin (EKA: Episode 43: Five Six and Thistle Sticks)
India Arie: give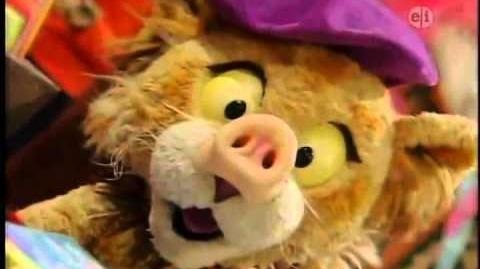 Ad blocker interference detected!
Wikia is a free-to-use site that makes money from advertising. We have a modified experience for viewers using ad blockers

Wikia is not accessible if you've made further modifications. Remove the custom ad blocker rule(s) and the page will load as expected.