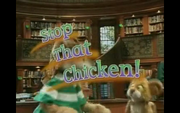 Stop that chicken! is the 55th Episode of Between the Lions.
Chicken Jane flies out of her book into Colonial America, Sleeping beauty, and Cook A Lot Like Me By Molly Stewpot
If You Can Read Op
The Monkey Pop Up Theater: Heads And Shoulders Throbbing
Dr. Ruth Wordheimer: Hot
Fred And The Freds: Get Your Mouth Moving
Arty Smartypants: hop, hoped, hopper, hoping, and Grasshopper
Fred Says: Robot
Vowel Boot Camp: Not-Note
Ten Little Words (EKA: Episode 53: Good Night Knight)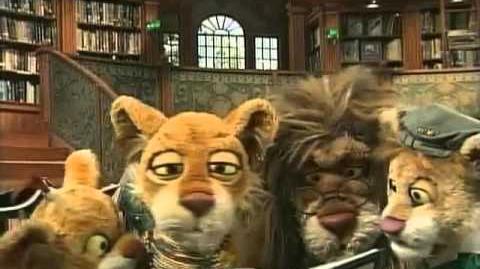 Ad blocker interference detected!
Wikia is a free-to-use site that makes money from advertising. We have a modified experience for viewers using ad blockers

Wikia is not accessible if you've made further modifications. Remove the custom ad blocker rule(s) and the page will load as expected.