The Chess Mess is the 54th episode of Between the Lions.
Picture
Segment
Description

SCENE
Theo and Cleo are dressed up for "Alice Day" as they sing a song about "Alice Day", while Leona and Lionel dress up too.

SCENE

cond't

The gang reads the book "Through the Looking Glass" by Lewis Carroll

SCENE

cond't

Then, CLick drags and drops a large chess board from the story,

Insert
Walter and Clay Pigeon play ¨chest¨ which Buster finds ¨madness¨.

Insert

condt

The grey hand pulls out a short ¨e¨ from the word chess.

Muppets
Martha Reader and The Vowelles: dress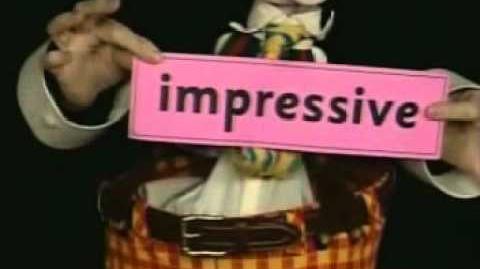 Ad blocker interference detected!
Wikia is a free-to-use site that makes money from advertising. We have a modified experience for viewers using ad blockers

Wikia is not accessible if you've made further modifications. Remove the custom ad blocker rule(s) and the page will load as expected.