Quest Quest Quest
is the 46th episode of Between the Lions.
Babs Caplan comes back to the library
Martha Reader and The Vowelles: Vest
Barnaby B. Busterfield III: bestest word
Gawain's Word: Dress
Whats Your Name: Short E (Season 2 version) (EKA: Episode 41: Pebble Trouble)
Fred Says: jet
Space Words: jet, wet, wed, red
Fun With Chicken Jane: Chicken Jane and the Red Elephant
What's Cooking With Theo and Cleo: Peppered Tenderlion with no melons and no egg (EKA: Episode 20: A Peck of Peppers)
Sam Spud: rotten eggs (EKA: Episode 04: Farmer Ken's Puzzle)
Construction Words: egg, peg, pen, en
If You Can Read: En (EKA: Episode 41: Pebble Trouble)
The Word Doctor with Dr. Ruth Wordheimer: entertaining
Watch Episode
Edit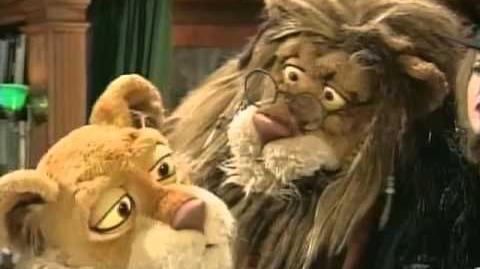 Ad blocker interference detected!
Wikia is a free-to-use site that makes money from advertising. We have a modified experience for viewers using ad blockers

Wikia is not accessible if you've made further modifications. Remove the custom ad blocker rule(s) and the page will load as expected.