Zoop! Zoop! is the 35th episode of Between the Lions
Zoop! Zoop!
Season 2, Episode 35
Air date
April 6, 2001
Written by
Joe Fallon
Directed by
Ted May
Episode guide
Previous
Episode 34: Icarus's Wings
Next
Episode 36: Clickety Clack!
Lionel reads a scary story called "Abiyoyo" that frightens Leona, so Cleo comforts her, and later makes a mask of him, to scare Lionel and Theo and Click
Segments
Edit
Martha Reader and The Vowelles: hoop
Gawain's Word: hoop
Swarmi Marmy: oops
The Adventures of Cliff Hanger: balloons
The Great Smartini: oodles of noodles
Fred Says: moose
Watch Episode
Edit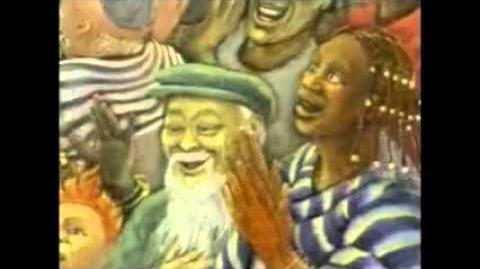 Ad blocker interference detected!
Wikia is a free-to-use site that makes money from advertising. We have a modified experience for viewers using ad blockers

Wikia is not accessible if you've made further modifications. Remove the custom ad blocker rule(s) and the page will load as expected.