There's a fly in my soup is the 15th episode of Between the Lions
PBS Kids GPS Description
Edit
The lions try to make Click laugh. But they made her cry instead until she swallows a fly.
Segments
Edit
The Vowelles-my
Arty Smartypants-My, Shy, Fly, Butterfly, Cry
Sometimes Y (Sloppy Pop Song)
Chicken Jane And The Big Flying Duck (EKA:Episode 09: Fuzzy Wuzzy, Wuzzy?)
The Vowelles-cry
Gawain's word-cry
Cartoon-Who's Here (EKA:Episode 06: The Hopping Hen)
Ten Small Words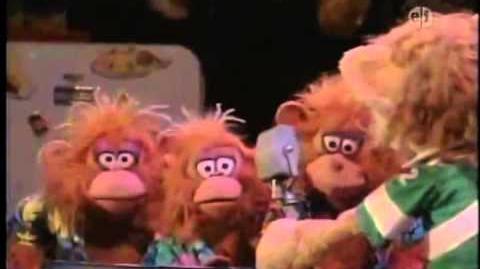 Ad blocker interference detected!
Wikia is a free-to-use site that makes money from advertising. We have a modified experience for viewers using ad blockers

Wikia is not accessible if you've made further modifications. Remove the custom ad blocker rule(s) and the page will load as expected.