Double o Heaven is a song by The Dixie Chimps about double o.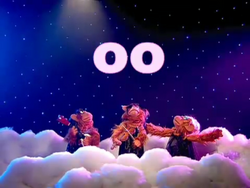 I'm seeing double,
Yeah, double o.
I'm seeing oo nearly
Every place I go!
There's book, and took, and hook, and brook, and crook, and cooking.
It sounds like "oo", and double o, is it good looking.
(Chorus)
I'm all shook up!
My heart's a revin'
I tell ya, I'm in Double o Heaven
(Repeat Chorus)
Appearances
Edit
Ad blocker interference detected!
Wikia is a free-to-use site that makes money from advertising. We have a modified experience for viewers using ad blockers

Wikia is not accessible if you've made further modifications. Remove the custom ad blocker rule(s) and the page will load as expected.